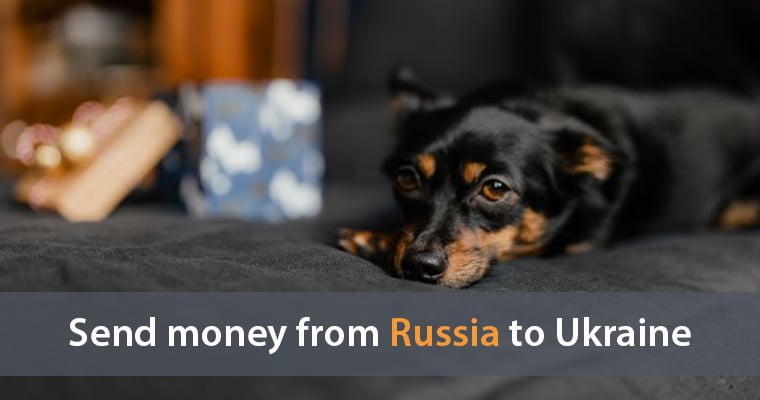 In this article, I want to describe 10 ways to transfer money from Russia to Ukraine in 2019.

The first what you need to make the best choice is to determine your status. Are you a local or a visiting worker? Are you legally employed? Do you and your recipient have a bank account? What information do you agree to provide to the financial intermediary? To whom do you send money: to family, friends, your employee or salesperson?
For those who are legally employed and get paid on a bank card, all the methods of transferring money are described below. Those who work informally and earn cash will need to understand more about how payment instruments work. Consider the pros and cons of each.
1. Transfer money from Russia to Ukraine with TransferWise
The most advantageous way to transfer money from Russia to Ukraine is to use TransferWise. How it works: You sign up, download your ID, and send money. Register with us to send your first transfer up to 565 € without a fee!
It is possible to send a transfer in euro from Russia to Ukraine in both hryvnia and euro accounts. Please note that transferring euro from Russia will be made by your bank via SWIFT, so it will cost more than a local bank transfer.
Transfers to Russia from Ukraine are only possible in US dollars via SWIFT.
Pros:
Registration is required only to the sender;

Reliably;

High exchange rate;

Free first transfer up to 565 € (500 £);

Fixed exchange rate for 48 hours.
Cons:
Receiving money within 3 business days;

An additional commission from intermediary banks is possible.
2. Transfer money through an intermediary
This option is good in its simplicity, but you can only trust the money to friends or acquaintances at the same time. For example, if you need to pay for a service, you can write a receipt and pass it on to your friends. When the person receives the funds, they must make a signature and a photo.
Pros:
Light;

With minimal cost, usually up to 3% of the total;

Confidentially.
Cons:
Risky, it matters how much you trust the reseller.
3. Mail money from Russia to Ukraine
You send money from Russian mail to UkrPoshta. This method works for all cities of Ukraine except the occupied Lugansk, Donetsk and Crimea. Your transfer will require your passport as well as your passport details. To receive a payment, you must enter a money transfer code and show your passport.
For transfer "Fast and Furious" 10,000 rubles from St. Petersburg to Odessa – commission 180 rubles. Usually, the money comes within 1 hour. The limit is 150,000 rubles.
For postal order with address delivery and message – commission 340 rubles (for the same amount). The money will come in 2 days. The limit is 300,000 rubles.
Transfer Fee:
up to 1000 RUB – 5% of the total amount + 40 rubles;

1000 to 5000 RUB – 3,5% + 55 rubles;

5000 to 20,000 RUB – 2,2% + 120 rubles;

20,000 to 300,000 RUB – 1,5% + 260 rubles.
Pros:
Suitable for unofficially employed, only a passport will be required to send money;

A bank account and card are not needed, neither the sender nor the recipient;

Convenient for transferring money to remote towns and villages;

High limits.
Cons:
Read also: Cheap money transfers with TransferGo.
4. Send a payment from Western Union
Often, those who are looking for a way to transfer money from Russia to Ukraine find this option, so there is an excuse. Western Union is famous all over the world and is always in demand. Let's take a closer look at this company.
Western Union Commission:
from 100 (minimum transfer amount) to 10,000 RUB – 100 rubles;
10,000 to 100,000 RUB (maximum amount of transfer) – 1% of the total amount.
Pros:
Quick – Payment arrives within 15 minutes;

Reliable – millions of people around the world use this system;

You can pick up a money transfer in any convenient branch;

It is possible to transfer money from Russia to Ukraine without a card, simply pay in cash (the commission is slightly higher than online).
Cons:
To send money online you will need a bank card or bank account;

Currency conversion rate is not favorable;

Dear;

A small limit;

It is not possible to receive funds on the card.
5. Send a payment from MoneyGram
You can send a transfer from MoneyGram. To do this, you must show your passport, record the name of the recipient. Upon completion of the transfer, specify the recipient with the verification code – the money can be withdrawn from any branch in Ukraine in 5-10 minutes.
MoneyGram Commission:
500$ – 8$;
1000$ – 16$;
2000$ – 32$.
Pros:
Quick – you can receive a transfer within 10 minutes;
Reliably;
No bank account is required to receive the transfer;
You can transfer in two currencies: USD and EUR;
You can send a payment of 150,000.00 UAH (approximately $ 5,700.00) per month.
Cons:
High cost of transfer;
You can only withdraw funds from the branch;
Unfavorable currency conversion rate;
Can't get money on bank cards.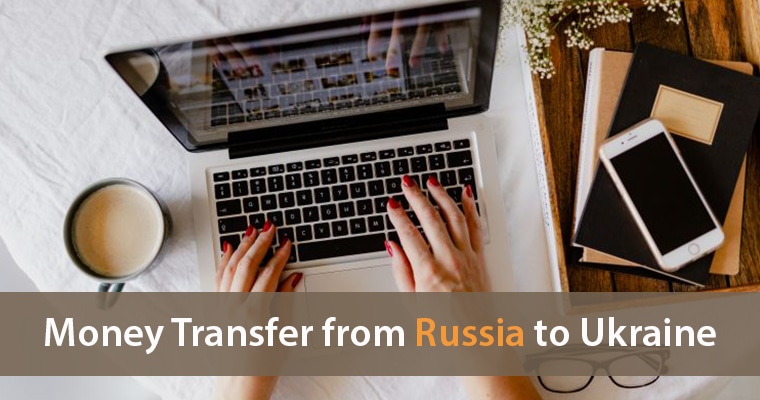 6. Send payment via Skrill
How to transfer money from Russia to Ukraine via Skrill? Everything is simple. First step – you need to top up your Skrill wallet (only available for registered users).
The next step is to send the payment to the recipient in your bank account.
Pros:
Convenient – payments can be received as soon as registration is complete;
Reliably;
Easy registration;
You can top up your wallet with a Visa card, cost 1.9%. Money comes instantly. As well as Bitcoin, a 1% commission. Swift payment replenishment = 0% commission, payment takes 2-5 days.
Cons:
The sender and recipient must be registered with Skrill;
Transfer to wait 2 to 5 days;
To send large amounts, you will need to verify your account.
7. Transfer money from card to card: Alfa-Bank
You will be able to make the transfer online, on the site of Alfa-Bank. You will need a Sberbank or Alfa-Bank card. The ruble is converted into hryvnia at the average rate.
Alfa-Bank Transfer:
Fee 2% + 40 RUB / 1.3 USD / 1 EUR
Maximum money transfer limit
– for each time 100 000 RUB
– for the day 150 000 RUB
– per month 1 500 000 RUB
– a maximum of 50 operations per month
Bank cards on both sides must support 3D-Secure.
Payment term:
– sent to other banks: from 60 minutes to 3 days (rarely).
– on the map of Alfa-Bank: immediately.
Pros:
You can send money online;
Available transfers in USD / EUR / RUB;
Increased commission cost.
Cons:
Your data will be available to government agencies.
8. Transfer money from Russia to Ukraine in the Sberbank
You can transfer money from Russia to Ukraine through a swift payment at Savings Bank. This transaction is available at any major Russian bank (Sberbank) at any Ukrainian bank (PrivatBank or Alfa-Bank).
There are two ways to make a Swift payment at Savings Bank: from a bank account or cash (receiving in Ukraine is similar).
Sender needs to know: recipient information: bank number. name, surname and first name (in Latin); Ukrainian bank details: swift code, bank name, city.
Departure currency – dollars.
You can send a maximum of $ 200 at a time. More about Savings Bank tariffs.
The commission ranges from $ 20 to $ 25.
Payment is due within 1-2 days.
Pros:
Available;
Reliably;
You can pay for the transfer in cash.
Cons:
You need to know a lot of information to make a transfer;
Small limit;
You must have a bank account with both parties.
9. Cryptocurrency transfers
How to transfer money from Russia to Ukraine and not enlighten your earnings? Buy digital currency for rubles and transfer funds to the wallet of the recipient in Ukraine.
They buy cryptocurrency on cryptocurrency exchanges – for example, on Paxful, this particular company has many positive reviews and detailed information about themselves.
Pros:
Confidential way to transfer money earned. No one will be able to track your cash flows.
Cons:
It is unlikely that your elderly relatives will be able to pay with bitcoins in the store;
Risky – the cryptocurrency exchange rate is not stable;
The most difficult way for those who are not up to date.
10. Transfer from Russian to Ukrainian bank card
The essence of this method is as follows: you create a currency bank card in Russia and send it to Ukraine. Then you replenish your account in the Russian Federation and your relatives withdraw cash in Ukraine.
To secure yourself, please send the PIN from the card separately.
Please read carefully your bank's rates, you may be charged an additional fee for withdrawing funds from foreign ATMs. Also, look at the withdrawal limit per day.
Warning! This method is not reliable because, in the case of curious situations (for example, the card remained in an ATM), it may be difficult to recover it. Transferring a bank card to a third party is prohibited.
Pros:
Easy;
Profitable – you will pay a fee only for currency conversion. If you get a USD or EUR card, you will lose less in conversion.
Cons: